Introduction
In the vibrant tapestry of Indian culture, traditions, and festivities, a new star has emerged on the gaming horizon – Andar Bahar. This traditional card game has gained immense popularity across the country, transcending regional boundaries and social demographics. With its straightforward rules, exciting gameplay, and a touch of cultural nostalgia, Andar Bahar has carved its place in the hearts of millions of Indians. In this article, we explore the reasons behind its meteoric rise and the factors contributing to its increasing popularity.
Origins and Evolution
Andar Bahar, also known as "Mangatha" or "Katti," traces its roots back to the southern Indian state of Karnataka. Initially played during traditional gatherings and festivals, the game has evolved significantly over the years. Thanks to India's growing digital landscape and increasing internet penetration, Andar Bahar has made a seamless transition into the online gaming sphere. The game's online presence has made it accessible to people across the country, leading to its widespread popularity.
Ease of Play
One of the most significant factors contributing to Andar Bahar's popularity is its simplicity. Unlike complex card games like poker or rummy, Andar Bahar can be easily understood and enjoyed by people of all ages. The game requires no special skills or elaborate strategies, making it a favorite pastime for casual players and seasoned gamblers alike. The straightforward rules and quick gameplay ensure that anyone can participate and experience the thrill of winning.
Cultural Appeal
Andar Bahar resonates deeply with Indian cultural sentiments, and this emotional connection is another reason behind its growing popularity. The game's historical significance and traditional roots create a sense of nostalgia and pride among players. It is not uncommon to witness families and friends coming together during festivals or special occasions to indulge in a game of Andar Bahar, fostering bonds and creating cherished memories.
Andar Bahar – Online Gaming Platforms
The advent of digital gaming platforms has played a pivotal role in Andar Bahar's meteoric rise. Online casinos and gaming apps have embraced the Andar Bahar game, making it readily available to anyone with a smartphone and an internet connection. The convenience of playing anytime and anywhere has led to a surge in the number of Andar Bahar enthusiasts. Moreover, the online variant often offers attractive bonuses and rewards, enticing more players to join the bandwagon.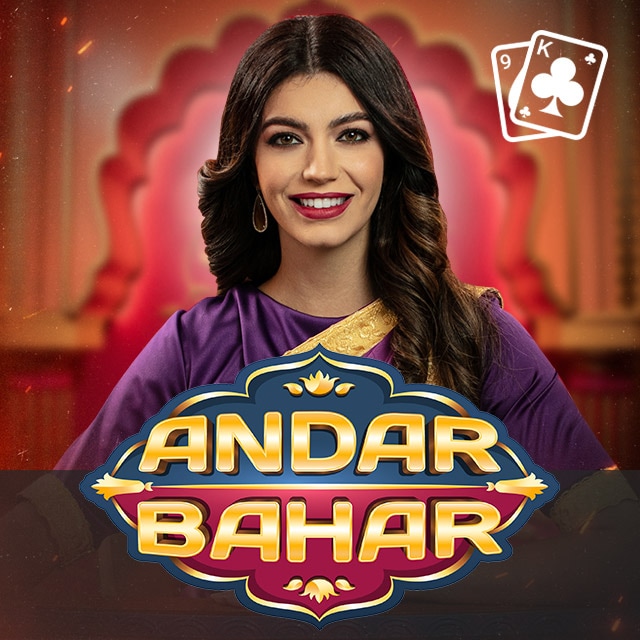 Celebrity Endorsements
As with any emerging trend, celebrity endorsements have also contributed to Andar Bahar's popularity. Renowned actors, influencers, and sports personalities have been seen promoting the game through advertisements and social media platforms. Such endorsements not only create curiosity but also add a touch of glamour to the game, drawing in new players from all walks of life.
Social Gaming
Andar Bahar has transcended its role as just a card game and has become a social activity for many. Friends and families often form gaming groups, competing against each other for bragging rights and friendly banter. The sense of camaraderie and competition fostered through these social gaming circles further propels the game's popularity.
Conclusion
In a country known for its love of traditions and games, Andar Bahar has established itself as a new cultural icon, weaving its way into the fabric of Indian society. Its simplicity, cultural appeal, and widespread availability on online platforms have enabled it to attract a diverse audience and become a mainstream sensation. As India continues to embrace technological advancements, the popularity of Andar Bahar is only set to soar higher, solidifying its position as one of the most beloved card games in the nation.